Cork East Fine Gael TD and Minister of State at the Department of Justice & Equality, David Stanton has welcomed the recent visit of An Taoiseach, Leo Varadkar TD, to East Cork.
An Taoiseach spoke at a Midleton & Area Chamber of Commerce lunch at the Jameson Experience, Midleton Distillery on Friday, 12 April. Stephen Belton, Chamber President, Edmund Lynch, local farmer and Dairygold representative, and Paul Wickham, Distillery General Manager, all addressed the 90 attendees which included local business owners and tourism representatives for the East Cork area.
Speaking on the importance of developing the East Cork region, An Taoiseach, said: "Midleton is a town that has got the balance perfectly right. I think if you look back at history we can see why Midleton has done so well and been so successful. It is down to five things, a strong economy and enterprise sector, a society that cares for and protects people, good infrastructure and a global outlook, all within a well-protected and beautiful environment. I think in many ways those five things can serve as a model for how we can achieve the ambitions for our country.
An Taoiseach went on to stress the importance of Project 2040 in progressing much needed infrastructure improvements such as the Dunkettle Interchange and the N25 road and investing in regional cities so that they can act as a counterbalance to Dublin.
Minister Stanton said "I am delighted to welcome the Taoiseach to my constituency of Cork East and to have a chance to showcase what we have to offer. This is a great place in which to live and to work. We have fantastic food production, local amenities and a good connecting infrastructure to Cork city. There have been great advances in the local tourism and enterprise sectors in recent years and I am certain that planned infrastructural improvements will only further encourage development".
Following the lunch, An Taoiseach proceeded along Midleton Main Street to My Place Community Centre where he met with the staff and young people of the centre and was treated to a fine performance by the East Cork Music Project.
Concluding his trip to East Cork, An Taoiseach and Minister Stanton visited the Cobh Heritage Centre with local councillors to learn of the importance of tourism to the town.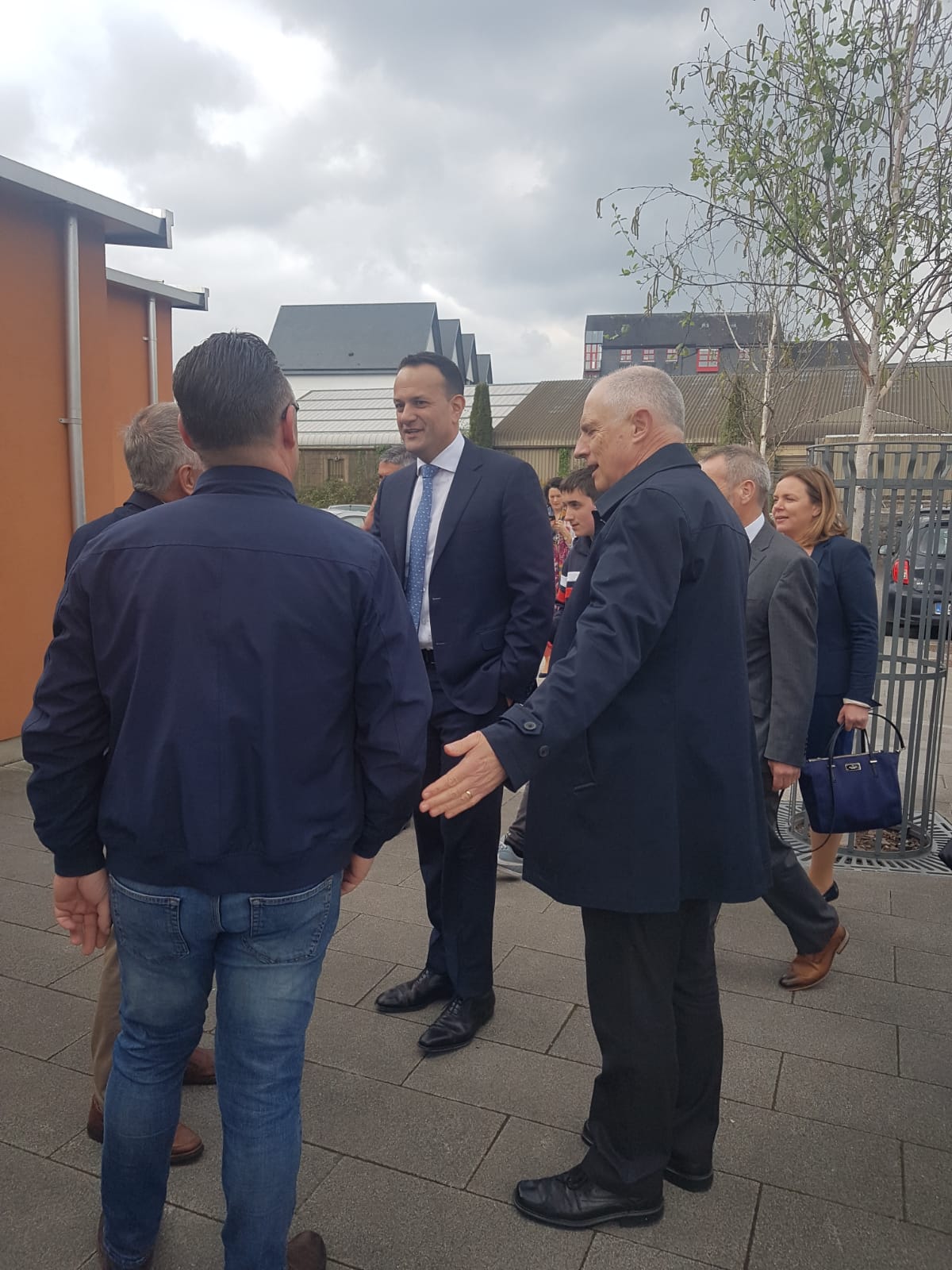 Minister David Stanton introduces An Taoiseach, Leo Varadkar, to the staff of My Place Community Centre, Midleton.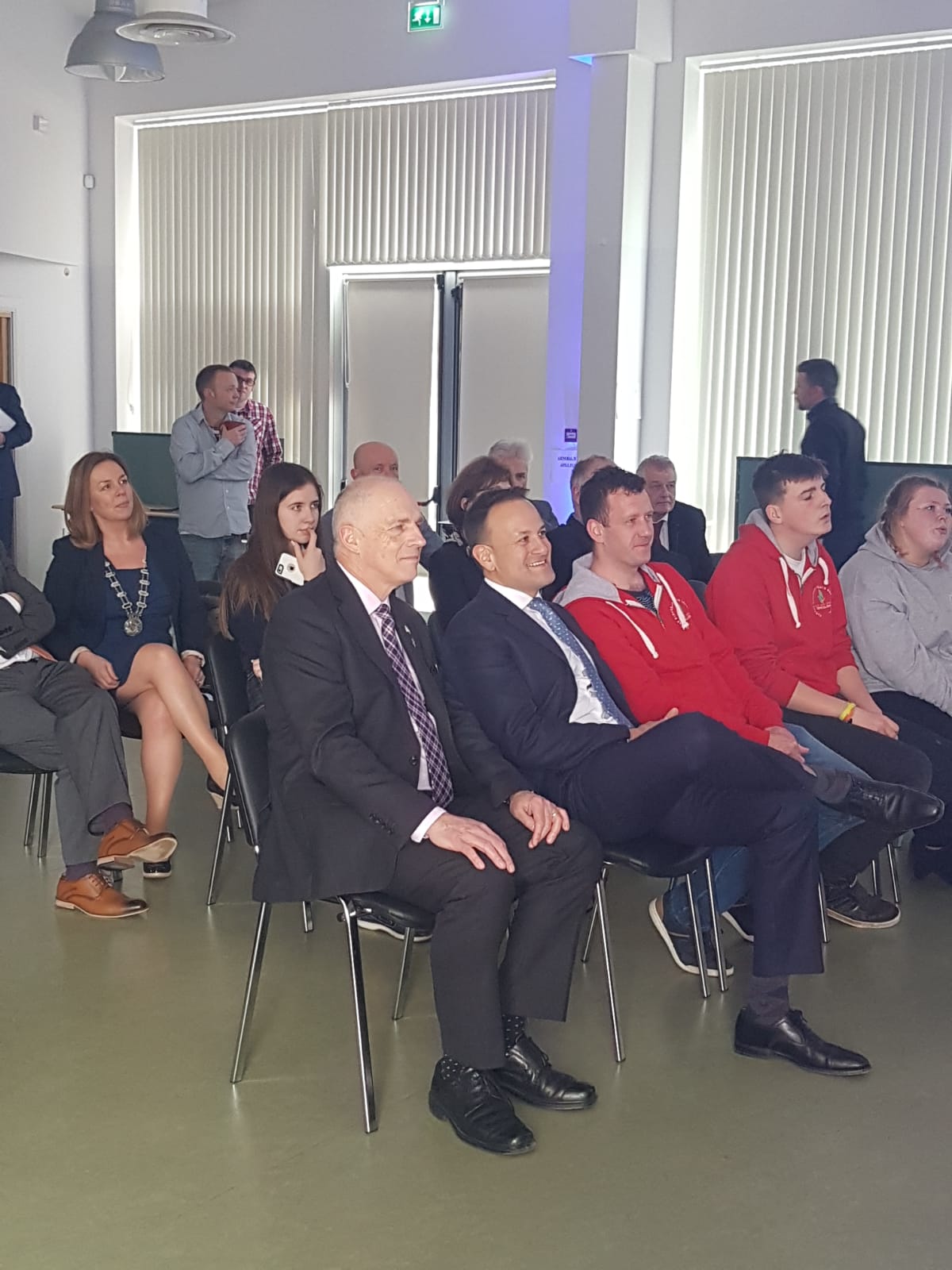 An Taoiseach and Minister Stanton watch the performance of the East Cork Music Project at My Place Midleton.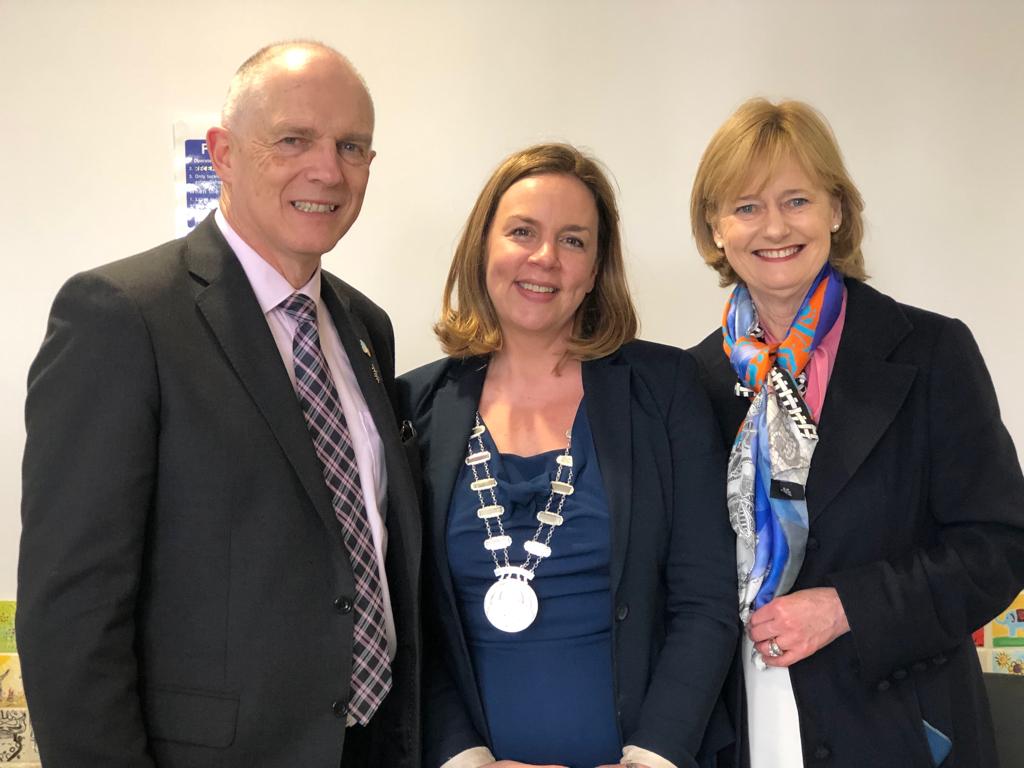 Minister David Stanton, Cork County Councillor Susan McCarthy and MEP Deirdre Clune enjoy the My Place reception.